& more all in one place. Totally free to use!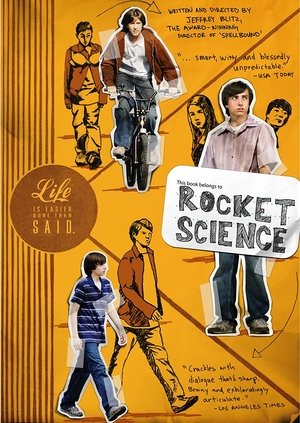 Rocket Science (2007)
6.3 /10 By 120 Votes
overview : Hal, a 15-year-old high-school student with a minor yet socially alienating (and painful) disability: he stutters uncontrollably. Determined to work through the problem, Hal opts for an extreme route he joins the school debating team, which sends him on a headfirst plunge into breakneck speech competitions and offers a much-needed boost toward correcting the problem.
Release Date : Jan 19, 2007
Runtime : 1h 41m
Companies : Rocket Science Inc., W B I Films, Duly Noted, HBO Films
Countries : United States of America
Keywords : independent film